Get In Touch.  Our expert sales team are always on hand to discuss your project
Available in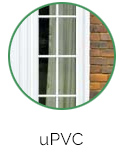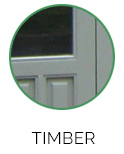 Timber Bay Windows
Bay windows have featured prominently in British architectural history for centuries and enjoyed a particular Renaissance during the Victorian era. They can be found on properties across all eras and thus will suit a home of any period, the key is selecting the right window.
Usually compromising of between 3 and 7 individual facets, bay windows can be either squared or curved and depending on the style of the house, constructed in sash or casement windows.
Given their size, bay windows allow a plethora of light to flood in to the room whilst on the inside giving the illusion of greater space.
Given their importance to the aesthetics of a property, bay windows often have unique designs with curved astragal bars, or bespoke stained glass units.
Our bay windows delicately reproduce these features and we have a specialist stained glass expert, who using traditional techniques, can faithfully replicate the original design.
As with all of our products there is an abundance of furniture to choose from in many finishes as well as a plethora of colour options.
Choosing the right style of bay window is critical when you are replacing your windows and you can rely on us to guide you in the right direction.
QUALITY
We use only proven top quality materials and hardware.
ENERGY EFFICIENT
To reduce heating costs and to improve comfort levels.
SECURITY
Our products feature the most advanced locking mechanisms.
BESPOKE DESIGN
Everything is designed to suit the type and style of a property.