The difference between double glazed and wooden windows
Energy efficiency is important in terms of the cost of heating your home and your carbon footprint, which makes choosing the right windows for your home important.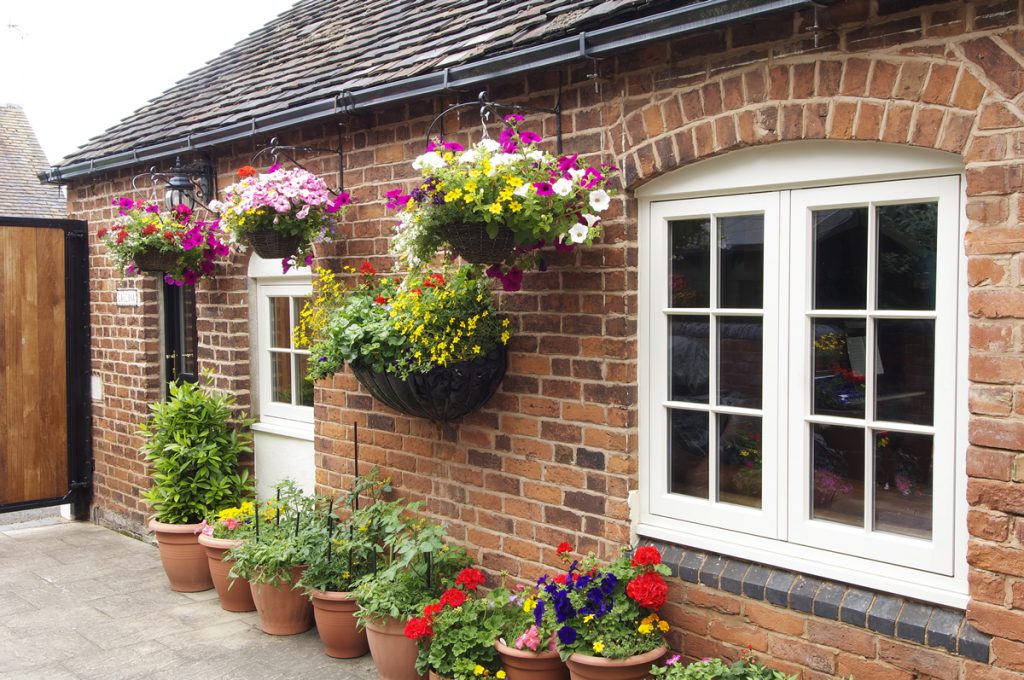 The term double glazed windows has been a catch-all for window insulation for some time but advances in glass technology, as well as a better understanding of the materials used for window frames, is needed to accurately identify a quality window.
So what is the difference between double glazed and wooden windows?
Actually there is no difference – timber windows can be doubled glazed or even triple glazed, the only difference is the material used to construct the frame.
Double glazing works by having two pieces of glass fitted into a window frame with the space between these acting as a layer of insulation.
Double glazing can be made from:
Each material has different qualities that it brings to its performance when used as a window frame.
uPVC Vs timber: What is the difference
uPVC is a commonly used material in new homes and replacement windows largely due to convenience and cost.
Easily available, uPVC double glazing is very easy to maintain and is usually the cheapest option. Made of plastic these window fittings will require little or no maintenance once fitted, however, the material will degrade over time and cannot usually be repaired.
Wood is a natural insulator and as such timber windows are excellent at retaining heat. While timber windows may cost slightly more at the time of installation they have a very long lifespan and can last upwards of 60 years if well cared for.
Timber windows do need to be treated but the finish on most new double glazed timber windows is guaranteed for several years.
The benefits of timber windows include:
Wood is a renewable resource and makes a more eco-conscious choice
Timber boasts natural insulating properties
Wood can be repaired and the colour updated
Timber windows can last for decades
Ideal replacement in a conservation area
While the glass used as double glazing in windows is largely similar, the difference between 'double glazed' and wooden windows where uPVC is used is:
Little or no maintenance
Lower cost initially
Durable material resistant to environmental factors
While both Timber and uPVC windows offer the protection of double glazed windows, the choice or material used as frames will make a difference.
Timber is an excellent choice to make from an environmental point of view, bringing natural insulation and longevity.
To discuss fitting or replacing timber windows in your home use our email form to contact Timber Windows of Leamington Spa or call us on 01926 278 800.
---
Timber Windows of Leamington Spa
4 Park St, Leamington Spa CV32 4QN
01926 278800
https://timberwindowsleamington.com